Water Damage in Tulsa
911 Restoration of Tulsa
Commercial and residential property restoration services are only a phone call away in Tulsa, Broken Arrow, and Owasso. The professionals at 911 Restoration of Tulsa are here to help you 24/7/365. Call us at (918) 203-4819 and allow us to provide you a free visual inspection. Property restoration technicians can reach your property within 45 minutes to offer you:
Emergency Water Damage Restoration and Flood Cleanup
Comprehensive Fire Damage Restoration Services
Help Handling Sewage Backups and Pipe Bursts
Mold Removal and Mold Decontamination
f you're in need of emergency disaster restoration or have water damage in your home or business, call 911 Restoration of Tulsa today. We are here for you 24/7. We will arrive within 45 minutes of your property.
Let us assess your property restoration needs. Our crews are IICRC certified to take care of business and home disaster restoration. We have experience working with all insurance companies to reduce the stress of water, fire, and smoke restoration.
Crews can even pack out and store your undamaged possessions during the restoration process. Get your property back to better-than-new condition by contacting us right now.
Water Damage Restoration In Tulsa
You might face water damage in Tulsa, Broken Arrow, or Owasso after a flood, burst pipe, or sewage backup. You might also discover water damage in Tulsa caused by frozen pipes caused by cold temperatures throughout the winter months.
911 Restoration of Tulsa can help you handle flood cleanup, ceiling leaks, carpet drying, and the damage caused by burst pipes. Our water damage restoration crews in Tulsa have the equipment to:
Quickly Remove Water from Your Property
Dry and Dehumidify Your Home or Business
Handle Crawl Space Clean Up
Repair Leaks and Handle Sewage Backups
Dealing with water damage restoration quickly can limit the total damage to your property. Get help from a flood company with the training and experience to focus on water damage restoration in Tulsa and surrounding cities by calling us right now at (918) 203-4819.
Service area map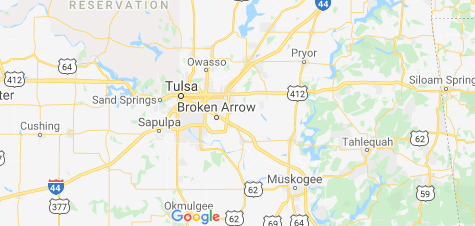 Sanitization Services & Disinfection Solutions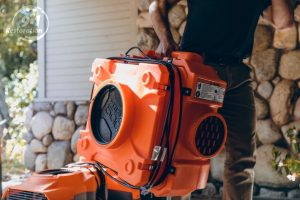 It's not just water damage in Tulsa that you have to worry about. The coronavirus has been causing fear for the residents of Oklahoma and beyond for the last several weeks. People are practicing social distancing, having to work from home, or feeling the financial impact of not being able to work at all. Office buildings, restaurants, bars, and retail stores are being forced to close, and fewer people are venturing out of their homes.
The sympathetic staff at 911 Restoration of Tulsa understand the burden our community is currently feeling. This is why our IICRC-certified sanitization technicians are here to provide top-notch sanitization services near me and deep cleaning services to your home or business. We are trained to follow the proper protocols set forth by the CDC and EPA. During this pandemic, we want to be with you every step of the way. This is why we are available 24/7/365 to cater to your needs during this troubling time. Call us at (918) 203-4819 and see how we can help.
Mold Removal In Tulsa
Mold represents a major threat to many property owners in Tulsa. It can spread quickly after a pipe burst, sewage backup, or flood. Once mold enters your property it can thrive in hidden spots of moisture, often growing behind your drywall or below your floorboards.
The mold removal experts near Broken Arrow can help you combat this fungus, offering:
Complete a Free Visual Mold Inspection for Property Owners Only
Develop a Personalized Mold Remediation Plan
Use Professional-Grade Cleaners for Mold Decontamination
Our mold removal technicians understand the best and newest techniques used in mold remediation. Let us isolate mold count Tulsa, remove spores with air filters, and carry out total mold cleanup in your home or business. As a matter of fact, our trained professionals can even erase the odors associated with a mold infestation.
Get a Fresh Start after you experience a mold infestation by contacting us now.
Sewage Backup and Cleanup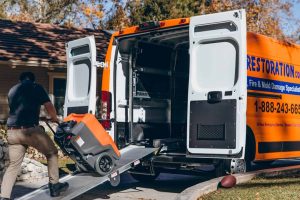 Sewage backups can leave you dealing with raw sewage in your home or business. A flooded toilet should be handled immediately, as raw sewage can lead to water damage and expose you to dangerous contaminants. Our sewage extraction specialists in Tulsa can give you the Fresh Start you deserve.
911 Restoration of Tulsa can offer you same-day sewage cleanup services. Our crews know exactly what it takes to handle sewage restoration. We are licensed, bonded, and insured to:
Remove and Dispose of Raw Sewage
Check for Remaining Spots of Moisture
Use Dehumidifiers to Dry Out Your Property
Make Sure Your Property is Disinfected
Handle Sewage Odor Removal
The crews at 911 Restoration of Tulsa believe that you deserve to get back your peace of mind after dealing with a sewage backup. Let us wipe away all signs that a sewage spill ever occurred, so you can move forward with your life. Reach out to us today at (918) 203-4819 to get help with water damage restoration, odor removal, and sewage cleanup.
Fire and Smoke Damage Restoration
Fires are one of the most destructive natural forces on our planet. For example, flames can move quickly through your home or business, leaving behind structural damage, smoke damage, and even water damage from hoses and sprinklers.
As a full-service property restoration company, 911 Restoration of Tulsa can handle all of your fire damage restoration needs. We can:
Assess Structural Damage After a Fire
Focus on Water Extraction and Carpet Drying
Take Care of Ash, Soot, and Smoke Removal
Fire damage restoration in Tulsa can return your home or business to pristine condition. Fire damage cleanup with professionals can address both big issues like structural damage and small details like odor removal.
You can take advantage of our free insurance consultation and fire soot removal information center as you recover from the fire. Technicians can even help you list out lost items for your insurance policy, to lower your stress levels during fire damage restoration in Tulsa.
Your peace of mind comes first at 911 Restoration of Tulsa. In fact, our technicians will make the restoration process seamless.
Disaster Restoration In Tulsa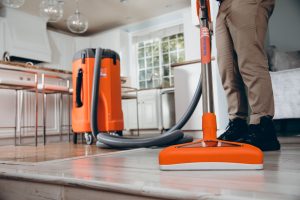 Disasters can strike without warning, leaving behind ruin in their wakes. Of course, you don't have to try to recover from a property disaster on your own. In fact, 911 Restoration of Tulsa has the training, equipment, and experience to help you deal with flooding, tornadoes, winter storms, fires, pipe bursts, and plumbing emergencies.
Likewise, getting help right away can limit the total damage done to your property in a restoration disaster cleanup. Contact 911 Restoration of Tulsa any time of the day or night to get:
Emergency Boarding Up and Roof Repairs
Water Extraction and Water Damage Restoration
Fire Damage Cleanup and Smoke Removal
Repairs for Pipe Bursts and Flooding
Mold Removal for Major Mold Infestations
911 Restoration of Tulsa is locally owned and operated. This allows our technicians to reach your property within 45 minutes of an emergency call. Technicians will arrive armed with cutting edge restoration equipment and the training to take charge in a disaster situation.
Let us quickly perform water removal cleanup from your property, pack out and store your undamaged belongings, and help minimize damage. Crews can then prepare a specialized plan to handle water damage restoration, fire damage restoration, sewage backups, and more. Call us now at (918) 203-4819 to get dedicated support and the Fresh Start you deserve.