Water Damage And Mold Removal in Tulsa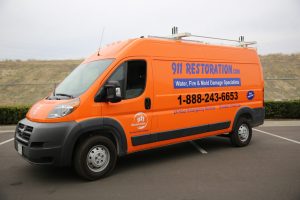 Property owners in Tulsa know the threat of water damage all too well. This city has seen more than its fair share of tornadoes, fierce storms, and roof-destroying ice dams. If you've got a flooded house or business, you're not the first and you won't be the last. The good news is, 911 Restoration of Tulsa is only one call away. And when you call our friendly water damage restoration technicians, you can count on help arriving at your door in 45 minutes or less. That's a guarantee whether it's day or night, weekday, weekend, or holiday. Call us at 918-203-4819 and allow us to provide a free visual inspection.

911 Restoration offers 24/7 emergency water damage restoration in Tulsa and the surrounding area. Not only is the flood cleanup crew quick, but they're also highly skilled and relentlessly thorough. Every professional is IICRC certified and has been trained in every aspect of water damage restoration, including water removal, sewage extraction, structural repairs, mold inspection, and mold remediation. 
Just as important, you can count on your flood cleanup and mold remediation crew to treat your water damage emergency as if it were their own. Whether it's a pipe burst or storm damage, these professionals understand the stress that comes with seeing your beloved property soaked in water. They work hard to fully restore your home or business, and they even offer a free insurance consultation to alleviate the worry over water restoration rates. Because water damage restoration encompasses a lot of different services, a friendly staff member takes a look at your insurance plan and communicates which tasks your provider will cover, from sewage extraction to mold removal. They even help you file a claim to ensure you get all the assistance you're entitled to.
We know this is a stressful day. But the water damage restoration technicians at 911 Restoration of Tulsa can turn it around. Call now and relief will be there in 45 minutes or less. Our phone number is 918-203-4819 and we are always on standing by waiting to help.

24-Hour Emergency Water Removal
When a pipe bursts or a toilet backs up, there is no time to waste. The longer it takes to start flood cleanup, the worse the damage will be.
The water damage restoration crew at 911 Restoration understand this, and that's why you can count on them to move quickly in your water emergency. They are available 24/7/365, because pipe bursts don't observe weekends or holidays. When you call, they snap into action. Upon arrival, they quickly assess your situation and determine the best strategy for efficient flood cleanup and damage minimization.
You can depend on these workers to handle whatever emergency service you need. Whether it's boarding up, roof repair, water extraction, storm repair, or sewage removal, they're on it. They fix the source of your problem, eliminate the water, and dry out the area completely using professional fans. You don't even have to worry about hiring a second contractor to handle damages. Your water damage restoration experts come prepared to handle drywall replacement, carpet removal, roofing… anything you might need.
Their goal is to restore your home or business to better-than-ever condition. They see your pipe burst as an opportunity to rebuild even better than before with brand new surfaces and a property that has been fortified against long-term problems. They even offer a complete mold inspection and mold remediation to make sure you're not struck with an infestation in the aftermath of today's disaster.
No matter what you're going through, you can count on 911 Restoration of Tulsa to give you a Fresh Start. For comprehensive water damage restoration and mold remediation in Tulsa, call now at 918-203-4819.
Expert Mold Inspection In Tulsa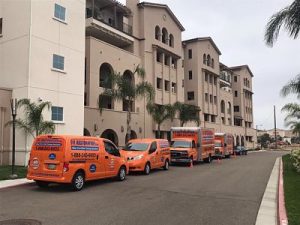 If you've had a pipe burst, house flood, or any other type of water damage, it's imperative that you have a professional mold inspection done as soon as possible. Mold spores work at an alarming speed to create a mold infestation wherever there's a damp surface, and sometimes even the speediest flood cleanup efforts aren't enough to prevent a growth from developing. 
Not to mention, mold tends to thrive in places you can't see. You could have mold behind walls, down pipes, sheetrock, or even in your crawl space. A mold inspection from the mold remediation specialists at 911 Restoration uncovers colonies no matter where they're hiding. Our mold inspection crew understands the behaviors of fungus, and they know how to recognize the signs of a conspicuous infestation.
You can also rest assured that your mold inspection experts will handle mold removal safely and effectively, no matter what species you're dealing with. They have all been trained extensively in mold remediation, and they conduct toxigenic mold decontamination cautiously, without spreading dangerous mycotoxins throughout your property. They also follow mold removal with structural dehumidifying. This step ensures your home or business is bone dry and unlikely to require mold remediation again in the near future.
A water damage emergency can be overwhelming, especially when you consider how complex the water damage restoration process can be. But with 911 Restoration, you don't have to worry about a thing. From water removal to sanitation to structural repair to mold removal, these technicians do everything it takes to leave you with a healthy property and total peace of mind.
Don't stress another second. Call 911 Restoration of Tulsa for emergency flood cleanup today at 918-203-4819.
Servicing the cities of Bixby, Broken Arrow, Catoosa, Chouteau, Claremore, Collinsville, Coweta, Glenpool, Inola, Jenks, Oolgah, Owasso, Prue, Skiatook, Sperry, Tulsa, Tulsa County, and surrounding areas.