Reviews
With over 30 years of experience in the restoration industry, 911 Restoration has accumulated a large portfolio of satisfied customers eager to share their positive experience with you.
Since we provide a very vast array of services, our customers vary and include all personal, business and government entities:
Celebrities and VIPs
Property owners, managers and tenants
Management companies and large complex building owners
Big corporations, insurance companies and banks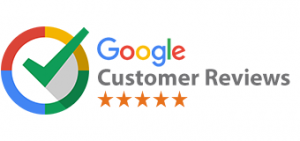 Patty Porter

23rd of November 2021

Mike Manlandro came out within 24 hours of my call to their service department yesterday concerning possible mold in my home. There was an odor in some areas, but no mold was visible. He was here this morning to check things out. He did a thorough inspection, including a visual check and measuring the moisture levels within the entire home. He took all the time needed to answer my questions, address my concerns, and determine that mold is not the problem. Turns out the problem is humidity inside the home. There was no charge for the consultation, inspection, or testing. There was no pressure from him, and he didn't try to sell me anything. Instead, he offered a simple, free solution to try: changing the air conditioning thermostat fan setting from Auto to On. That way, there is continuous air movement throughout the home which should keep the home dry. I was already pretty sold on 918 Restoration after reading their glowing Google reviews. Mike was super responsive, knowledgeable, responsible, considerate, thoughtful, honest, and creative in the solution he offered. After the service he provided this morning, I am completely sold on them. It gives me great peace of mind to know there is not mold in my home. This is a company you can trust. I totally recommend them. .

John Tedesco

4th of November 2020

They made the best out of a bad situation. After a water leak, they responded quickly to help protect my home from further damage. They treated all of my belongings with care, and were very conscious about reducing the amount of dust and debris throughout the process. Now it looks better than before! Very impressed with this team!! Thank you!!

Ashley Dawkins

24th of July 2020

Prompt and professional service. Nothing is worse than having an issue at your house and waiting around forever for someone to come and fix it! 911 Restoration was quick, and decently priced for their services. Really happy I used them! Thank you so much- would highly recommend!