Water Damage and Mold Removal in Inola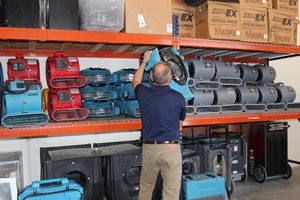 Who do you call when a pipe bursts on a Sunday morning? Where can you find sewer flood cleanup in the middle of the night? If a tornado strikes your entire community, who can you turn to for focused, personal water damage restoration service?
The answer to every one of these questions is 911 Restoration of Tulsa.
We have been providing water damage restoration in Inola and beyond for a while. We value every customer as a neighbor, and we know how to handle any disaster Oklahoma throws our way. Our water cleanup crew is staffed exclusively by IICRC certified experts. These technicians have trained relentlessly to become the best in the business. Whether it's sewage extraction, pipe burst cleanup, damage repairs, or mold remediation, they rise to the highest standards in the industry.
You can reach 911 Restoration at any hour of the day or night. That goes for every single day of the year—even holidays. And when you call, our water cleanup technicians leap into action. They're at your home or business in no more than 45 minutes. That's a guarantee.
Concerned about the cost of water damage restoration? Consider us your ally in cost management, too! Not only do the flood cleanup workers do all they can to minimize damage, but we also provide a free insurance consultation. "Water damage restoration" can mean many things. Water removal, storm repair, carpet removal, mold inspection, mold remediation… you get the idea. It may not be clear to you which of these services are covered by your policy. A water cleanup expert sits down with you to separate your costs from your provider's costs. Then, they take care of insurance paperwork and direct billing so you don't have to worry about a thing.
The bottom line: you're never alone with 911 Restoration of Tulsa. Call now and let us prove it.
Residential and Commercial Water Damage Restoration
911 Restoration of Tulsa provides 24/7 flood cleanup in Inola for both residential and commercial properties. We know that a pipe burst or any other water incident requires an urgent response, no matter what type of property is at risk. Whether it's about keeping your family safe or keeping your doors open, we'll get you back on your feet.
Our water cleanup technicians provide the most comprehensive service available. They don't just get rid of water. They make your home a refuge again. They make your business the strong and inspiring place it once was.
Of course, your dedicated flood cleanup crew covers the basic services like water extraction, sewage removal, and structural drying. They also take additional measures to stop the flow of water as soon as they arrive. This could involve leak detection, emergency boarding up, storm repair, or any other urgent task. The water damage restoration experts prevent unnecessary damage by packing out and storing belongings in the affected area. 
Beyond these water cleanup services, our technicians test the structure of your property to make sure it still stands strong. They repair any compromised material, no matter what it is. From roof repair to carpet removal, they do it all. They even take care of your mold inspection and any needed mold removal.
When you choose 911 Restoration of Tulsa, you can expect more than water cleanup. You can expect a Fresh Start. For pipe bursts, storm damage, or any other water-related disaster, call us today.
Toxigenic Mold Remediation in Inola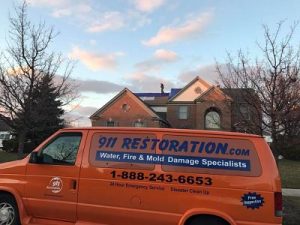 Think you might have black mold or any other harmful fungus growing on your property? 911 Restoration of Tulsa is here to help. Our mold removal crew knows exactly how to handle toxigenic mold remediation in a manner that ensures your safety.
When it comes to dangerous mold, the most important thing is that you do not attempt mold decontamination personally. No matter what you read online, do-it-yourself home remedies for mold removal are not effective. 
For one thing, you need a professional mold inspection to make sure every colony is eliminated. Mold on your walls can reproduce in other, unseen spaces by way of airborne mold spores. Our certified mold inspection techs examine your property thoroughly to make sure every growth is accounted for. 
It's also important to understand that scrubbing at a growth puts your health at risk. When you disrupt a mold colony, the fungus releases dangerous particles into the air you breathe. Our mold remediation crew knows how to handle a growth without spreading an excess of spores and mycotoxins.
Finally, mold removal experts complete the job with structural dehumidifying. This process requires professional tools and is essential for preventing a repeat infestation. 
If you think black mold, brown mold, or any other hazardous fungus is growing on your property, don't panic. Just call 911 Restoration of Tulsa for reliable surface and immediate peace of mind.
Servicing the cities of Bixby, Broken Arrow, Catoosa, Chouteau, Claremore, Collinsville, Coweta, Glenpool, Inola, Jenks, Oologah, Owasso, Prue, Skiatook, Sperry, Tulsa, Tulsa County, and surrounding areas.